---
---
QNET LLC 'Doing it Once!' consulting services are designed to assist manufacturers with their global compliance strategy. Focus is on developing and applying compliance intelligence that meets EU, US and Canadian regulatory requirements for medical and in-vitro diagnostic devices. Click here for CE Marking and FDA 510(k)details.

QNET Specializes in cost effective CE marking of Medical Devices and Machinery, Implementation of Quality Management Systems: ISO 9000, ISO 13485 and US-FDA QSR.
The QNET LLC Network-Europe consists of QNET BV, a Medical/IVD Authorized Representative office in The Netherlands and a Registered design engineers office for Machinery, Pressure Equipment and ATEX Advisory Technical Files in the UK (Mesterdene Ltd).
---
Hazard and Risk Assessment in Accordance with the NEW Machinery Directive.
Two day seminar in Minneapolis, Minnesota. October 13 and 14, 2010. For details go here.
---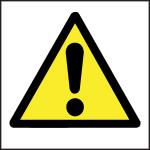 Machinery Authorized Representative Clarified for Manufacturers
Assigning of an European Union (EU) Authorized Representative by American and Canadian machinery manufacturers has been clarified.
Effective December 29,2009 all non-European based machinery manufacturers are required to identify a 'person' or 'entity' established in the European Union who is authorized to keep the manufacturer's technical file or have quick access to it. The Authorized Representative must have received a written mandate (agreement) from the manufacturer before its name appears on the Declaration of Conformity along with the name and address of the manufacturer.
The term 'Authorized Representative does not describe a sales and marketing function, it describes a CE compliance/regulatory affairs function only.
The EU Commissions is strengthening its surveillance and enforcement of the CE mark program and requires that the first point of contact is the manufacturer's European Authorized Representative.
Release of a credible technical file should not be taken lightly since it contains confidential and proprietary/design information. It is therefore of great importance to appoint an established and knowledgeable EU Authorized Representative firm, in accordance with an EU legal agreement that includes confidentiality.
QNET B.V. Amstenrade The Netherlands with offices in Minnesota USA, is a professional EU Authorized Representative firm in accordance with the Machinery, Medical and In-Vitro Diagnostic Directives, whose knowledgeable CE compliance managers have performed Authorized Representative services since 1998.
To obtain an Authorized Representative proposal please complete the following application online. Click Here.
---
CE-Marking Services for Machinery
Design engineering solutions - On-Site customized training - Advisory Technical File writing - EU Authorized Representative Services - details can be found here.
---
EU Battery Directive 2006/66/EC went into effect 26 September 2008
What manufacturers need to know and do about Battery Directive 2006/66/EC can be read here. PDF Format
The complete Battery Directive 2006/66/EC can be found here.
---
EU Competent Authority Vigilance System
In an effort to harmonize vigilance reporting in the EU, the European Commission published meddev document 2.12/1 rev 5, based on the Global Harmonization Task Force November 2006 vigilance guidance document. However Meddev documents are not legally binding and QNET device experts realized a need to determine if all EU Competent Authorities were willing to accept incident reports based on meddev 2.12/1 rev.5, and decided to contact all for a response to two simple questions during January 2008. The complete report can beRead Here - PDF Format
---
Who Are All These CE People?
This article in plain English explains the role of the EU Commission, Competent Authorities, Designating Authorities, Notified Bodies, Manufacturer and Authorized Representative. Click here to read who these CE people are - Updated 23 June 2009
---
CE Marking Medical Devices and In Vitro Diagnostic devices
QNET Medical device experts deliver consultancy to comply with the Medical Device and IVD Directives in seven easy steps. For more details on MDD and IVD CE marking go here.

---
EU Authorized Representative
Through it's offices in The Netherlands, QNET offers American and European clients EC Authorized Representative service in accordance with the requirements of the Medical Device and In Vitro Diagnostic Medical Devices directives. Go Click here for Authorized representative details.

---
FDA 510(k) Services
Device classification research, Quality Systems Regulations (QSR) Implementation, 510(k) preparation and submission. Go here for details.
Our FDA Services brochure is available here.
---
FDA US Agent
FDA US Agent services for non-US manufacturers. Contact QNET Click here for FDA US Agent services.

---
A Honey of an FDA Clearance!
Please join us in congratulating our client Theo B.V., in The Netherlands, on receiving one of the first ever 510(k) clearance for honey containing wound dressings - L-Mesitran Dressing Family- with the assistance of QNET's Barbara DeBiase.
---
Mamma-Print - Time Magazine Best Invention of 2007. Details Here
Congratulations to our client Agendia BV on their denovo 510(k) clearance for MammaPrint®.
MammaPrint is the first in vitro diagnostic multivariate index assay (IVDMIA) cleared by FDA. MammaPrint is a gene expression profiling test that predicts the risk of metastasis in breast cancer patients.
For the FDA Press Release GO HERE.

---
CE Mark for Machinery
QNET Machinery, ATEX and Pressure Equipment design engineers utilize a unique writing process to produce equipment specific Advisory Technical Files, in the order preferred by the Competent Authorities. This includes the risk analysis, 48 essential health and safety requirements and identifies all standards used in the process. Go Click here for CE advisory technical file details.

---
ATEX- Equipment for Use In Explosive Atmospheres
Requirements/Compliance/Categories. Go Click here for ATEX compliance details.
QNET offers equipment specific Advisory Technical File services developed with one of the leading UK ATEX experts. GO here for QNET's ATEX expert biography
---
New EU Machinery Directive 2006/42/EC Translation Requirements
CE technical file translation Details Here
---
What manufacturers need to know and do about Battery Directive 2006/66/EC
Details Here
---
ISO 9000 and ISO 13485
QNET pioneered the "keep it to a minimum" ISO 9000/13485 philosophy. Customized in-house workshops and aided hundreds of companies in North America achieve registration since 1990. Go here for details.

source
source